2018.07.16


作品《翡翠森林社區會所》入選

A+Awards Architizer +Metal Finalist

榮譽!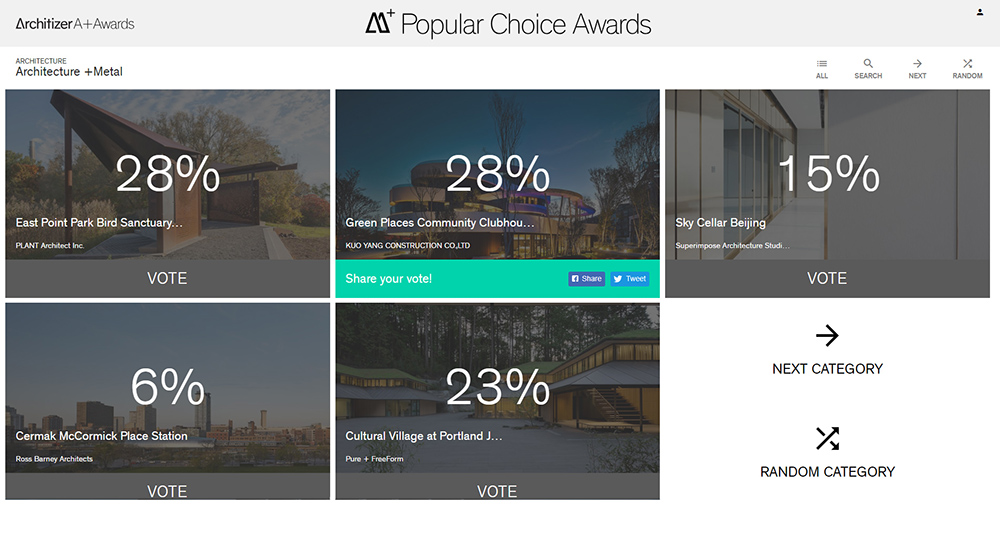 美國建築網站Architizer主辦的A+ Awards獎的全球建築作品比賽,本事務所作品《翡翠森林社區會所》(Green Places Community Clubhouse)在Architecture - Architecture +Metal的類別中入選了Finalist。
A+ Awards是美國建築網站Architizer自2013年起所舉辦的一個包含許多類別,由多位評審的全球權威性建築獎項。A +獎項不僅僅是建築界,參賽作品由來自時尚,出版,產品設計,房地產開發和技術等多個領域的400多名傑出人士評判。此獎項專注於推廣年度最佳建築和產品,培養外界對於建築的欣賞與重要性。
任何人都可以參與公眾投票直到7月20號。進入以下連結,選擇您心中最喜歡的作品,註冊或者登入FB,填寫資料就算投票完成。
A global architectural competition, the A+ Awards, is run by the American architectural website Architizer. The firm's Green Places Community Clubhouse was selected as a finalist in the Architecture and Metal category.
The A+ Awards has been one of the global authoritative architectural awards since 2013. It has many categories and is judged by a varied panel of judges. The A+ awards are not just for the architectural world. The entries are judged by more than 400 outstanding individuals from fashion, publishing, product design, real estate development and technology. This award focuses on promoting the best buildings and products of the year and fostering the appreciation and importance of architecture.
Anyone could have participated in the public vote until July 20th. You would have gone to the link below, chosen your favorite piece of work, signed up or logged in to Facebook and then filled out the information and voted.
相關連結